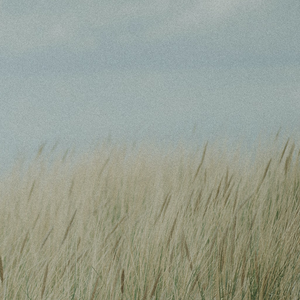 (SCROLL For Full Bio's)
Meredith Kalaman
Brian Riley
Audrey Barber
Erin Donovan
Susanne Chui
Tammy MacLeod
Andrew Dahms
Logan Robins
Ian McFarlane
Basma Kavanagh
Laura Stinson
Leah Skerry
Ken Raj Leslie
with support from:
Sophia Bush Anderson
Corey Isenor
Zeus 
James Maclean
 Wes Booth
Robert Burke
Gabrielle Therrien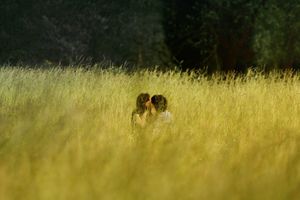 Erin Donovan is a versatile multi-instrumentalist, composer and creator of interdisciplinary work and is the Artistic Director of Hear Here Productions. Hear Here's indoor and outdoor works combine music, theatre, dance, story-telling, visual art, poetry, sculpture and other elements. Hear Here recently created a series of films entitled Woodlight shot in three locations in Mahone Bay, featuring frequent collaborators Susanne Chui (Mocean Dance) and poet Alice Burdick. The first Woodlight film (Field and Tree) was included in the Toronto Short Film Festival, the National Art Centre's Capsule, Toronto's Dance Made in Canada and Canadian New Music Network's Forum Showcase. In 2021 Erin collaborated with poet and visual artist Basma Kavanagh, dancer Susanne Chui and ceramic artist Marla Benton in a residency program on remote West Ironbound Island (Mi'kma'ki), an initiative by the Kingsburg Coastal Conservancy. Other projects include Burnwater (East Dover, NS) Burnwater Alchemy (Ship's Company Theatre, Alderney Landing and the Osprey Arts Centre) and Burnwater Arrival (Pier 21 Museum). She has collaborated with the Banff Centre and Parks Canada for two outdoor shows, the Bankhead Project and Two Jack Wish. As a percussionist, Erin has performed with Symphony Nova Scotia, Upstream, the Calgary Philharmonic, the Canadian Opera Company, Scotia Festival of Music, Continuum New Music, and many other ensembles. Erin lives in Mahone Bay where she also teaches, does education outreach work, raises her kids and her dog and loves to commune with nature. Hearhereproductions.ca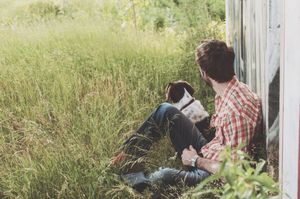 Tammy is a dancer and teacher based in Gaspereau. Steeped in somatic sensibilities and improvisation, her influences include contact dance, authentic movement and the work of Deborah Hay. The elements of interpretation and investigation through structured improvisation embody a creative practice she has been cultivating the last twenty years. Her recent dance work included plastic like me (solo work) and Our hearts break (choreographed by Sarah Joy Stoker). I am thrilled to be part of the Multiplier Festival, lighting my passion for child-like playfulness and community building.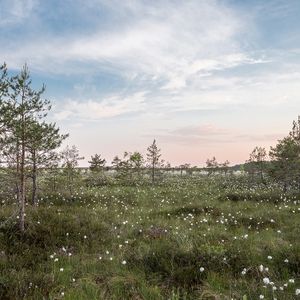 Logan Robins (he/they) is an environmental theatre maker, improviser, puppeteer, educator, musician, writer, designer, and creator of exhaustive lists- based in the Sipekne'katik region of Mi'kma'ki (colonially known as Gaspereau Valley, Nova Scotia). 
Logan is the co-founder and Artistic Director of The Unnatural Disaster Theatre Company, with whom they recently wrote/directed/produced the musical Hippoposthumous which toured around the maritimes in the summer of 2022! They also recently starred in The Villains Theatre's Fringe production, The Knight of the Bat. 
Currently you can catch Logan performing as an actor/improviser in Outside the March's production of The Ministry of Mundane Mysteries- an adventurous theatrical experience that takes place over the phone! When not in the theatre you are most likely to find Logan on the front porch with a banjolele (it's a glorious banjo + ukulele hybrid) or belly-down, wearing a headlamp, exploring a cave! 
Coming up next for Logan is an international puppetry tour of It's Okay to be Different with the Mermaid Theatre of Nova Scotia. 
Logan is over the moon to join Meredith, Brian, and the whole crew of artists and dreamers as the Emcee for the Multiplier Festival! 
You can find Logan on Instagram: @loganrobins & @unnaturaldisastertheatre